Not an emergency?
Thank you, we will contact you shortly...
Sorry, there was a problem. Please call us on
01827 230999
.
"Electrician in Bromsgrove Mr Electric review"
Nick
24hr Emergency electrical services No callout charges
01827 230999
Details regarding our commercial customers
The Service Professionals at Mr Electric know what a daunting task it can be to identify and solve even the simplest electrical challenges.
We also understand that any delay or interruption in electrical service means a loss in productivity and revenue.
We also provide you with the information and resources you need to make educated decisions about which solutions are best for you
That's why we go out of our way not only to offer comprehensive solutions for all your commercial electrical needs; we also provide you with the information and resources you need to make educated decisions about which solutions are best for you.
We've organised our products and services into four categories to help you find what you need quickly. Let us show you how we can help improve and beautify your business or property, protect your employees and customers, and help you save on energy costs.
Our commercial electrical services include
Electrical installations
Portable appliance testing (PAT testing)
Interior lighting, exterior lighting & emergency lighting
Security & Safety
Heating & ventilation
UPS & standby generation
Switchgear
Cabling systems
Wiring accessories
Data cabling & telephone cabling
Fire alarms
Load checks
Our technicians will always arrive in uniform, offering full identification and with a prepared Menu Pricing Guide which means you always stay in control of the cost.
Mr Electric will always endeavour to make an appointment at a time convenience to you in the running of your business. Any work will always be carried out with minimal disruption to you.
Mr. Electric works with large and small companies across the West Midlands providing electrical solutions to all.
Who we have worked with and why
Mr. Electric has worked with a variety of businesses and charities, providing high quality electrical solutions, regardless of the size or complexity of the task. No job is too big or too complicated for our highly-trained and experienced electricians.
The companies below are just a snapshot of some of the businesses we have worked for:
Buzzard's Valley Bistro
Restaurant in Sutton Coldfield: Mr. Electric has been looking after the electrics for Buzzard's Valley Bistro for the last 7 years.
Using the company's in-depth electrical expertise, Mr. Electric has installed new and improved escape room challenges at Clue HQ. Mr. Electric's job is to ensure the puzzles faced by Clue HQ customers are working safely and securely so they can get on and enjoy the game. Clue HQ asked Mr. Electric to carry out the same style of work at their Manchester branch as well. Mr. Electric will always go the distance for customers.
Compton House Hospice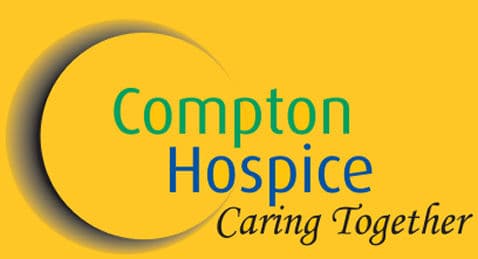 Mr. Electric's highly-trained electricians completed various electrical work for a project at Compton Hospice directed by My Local Heroes.
Teamworks Karting
Mr. Electric updated all the lighting at Teamworks Karting premiere Birmingham City Centre track.
I first used Mr. Electric for my Halesowen branch of McDonald's on Friday 21st February.
We were expecting an audit from our franchising consultant when a couple of issues arose. The light switch to the main chiller and freezer broke off and an electrical socket was accidently broken off the wall. We couldn't see anything in the freezer and to make matters worse we were expecting our delivery.
Our usual service companies have a four hour call out to attend a site which was unacceptable in our situation. I remembered having your business card with me so decided to see if you could help.
I called your office and explained my situation and within the hour one of your engineers had attended and carried out the necessary work.
I have to say I was pleasantly surprised with the speed of the response and very pleased with the service you provided.
The business manager was very impressed. I have passed your details to my group of 5 restaurants and have authorised them to use your company for any electrical work required.
I have also found out that plumbing is a part of your service and again very useful to know as we don't have a specific company we can call.
Thank you
Afia
Franchisee
I have attended the Axa Supplier Day in Redhill, Surrey today and thanks to the excellent service provided by MRE, particularly by our Electrician in Birmingham team we won an award for best score in the 'Time to fix the problem' category
Well done Mr Electric!
http://birminghamnorth.mr-electric.co.uk/
How Government policy wastes energy

by Matthew Hunt on 05/08/2017

Electrician in Birmingham:Mr Electric asked Matthew Hunt CEO of Matt:e Voltage Optimisation Units his view on Government and enenergy saving I have always thoug…

HEAT GENIUS

by Jeff on 25/06/2017

We carry out installations for heat Genius the best energy saving product on the market Control Every RoomThe Genius Hub system allows you to reduce energy cons…
Want a discount from some of our partners, use the codes below!
To receive 10% off your next visit to Teamworks Karting just quote: MRELECTRIC